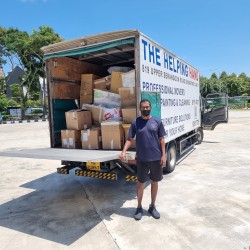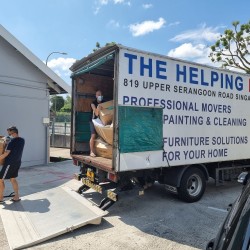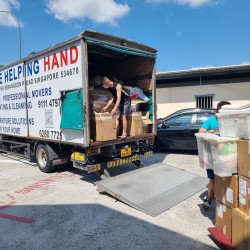 September 2021 – Blankets, Bedsheets and Towels for Afghan Refugees
The recent diaspora of the Afghans has led to thousands of refugees seeking refuge in emergency processing centres in several countries. A donation drive to collect blankets, bedsheets and towels was organised in Singapore and the response from the public has been overwhelming. The Helping Hand was approached to provide logistic support. Our moving teams sprung into action to assist in collecting these donated items from the donors' residences. We also coordinated with Teen Challenge (Singapore), a Care Recovery Centre which provides rehabilitation for alcohol and drug abusers with addiction issues, to sort and pack the items in their facility.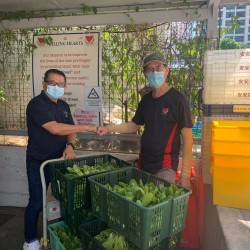 July 2021 – Willing Hearts
"It is more blessed to give than to receive." – Jesus (Acts 20:35)
God has blessed The Helping Hand in so many different ways. One of these was our urban farming systems which were graciously given to us by generous donors. The benefit of this blessing is three-fold. Firstly, our residents are able to learn a new skill in urban farming. Secondly, the fresh produce is enjoyed by our staff and residents. Last, but not least, we are able to share our bountiful harvest with other charitable organisations.
Willing Hearts, a non-profit organisation that feeds the needy through its food distribution programme, was a recipient of our freshly harvested vegetables. We are indeed blessed to be part of this noble cause.