The Helping Hand seeks to integrate our residents into society by giving them relevant skills, one such skillset is baking. We have been blessed with the help of many highly skilled volunteers to train our residents in baking homemade goodies.
From the ovens of our humble bakery, we proudly bring you goodies which are baked with utmost care and love. By combining & experimenting with family recipes from different cultures, we have found the perfect blend of mouth watering goodies to share with you!
Read more on the mighty men of The Helping Hand – Jason's story in Thir.st article.
It is our prayer that this short write-up will touch your heart and help you to better understand the ministry of The Helping Hand. We look forward to your continued support.
Why Us?
By supporting us, you are helping us with the following:
Transforming our residents to live Christ centered lives.
All proceeds will go towards our rehabilitation programs.
We provide employment opportunities, practical training and character building so that they can reintegrate back into society as hardworking and skilled individuals.
We work closely with Singapore Prison Service and National Council of Social Service in our transformation journey.
About our products
Perfect Blend – By blending and fusing different recipes, we have found the perfect recipe that will leave you wanting for more.
Free Tasting – We welcome you to our Home to witness how each product is lovingly made and to sample them fresh from the oven.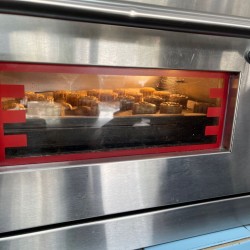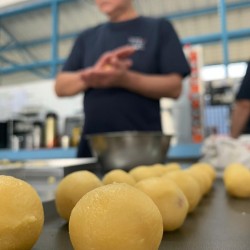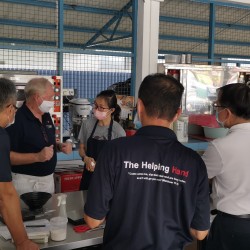 Make a Donation
Don't need home-baked products but wish to support our mission? Make a donation here.