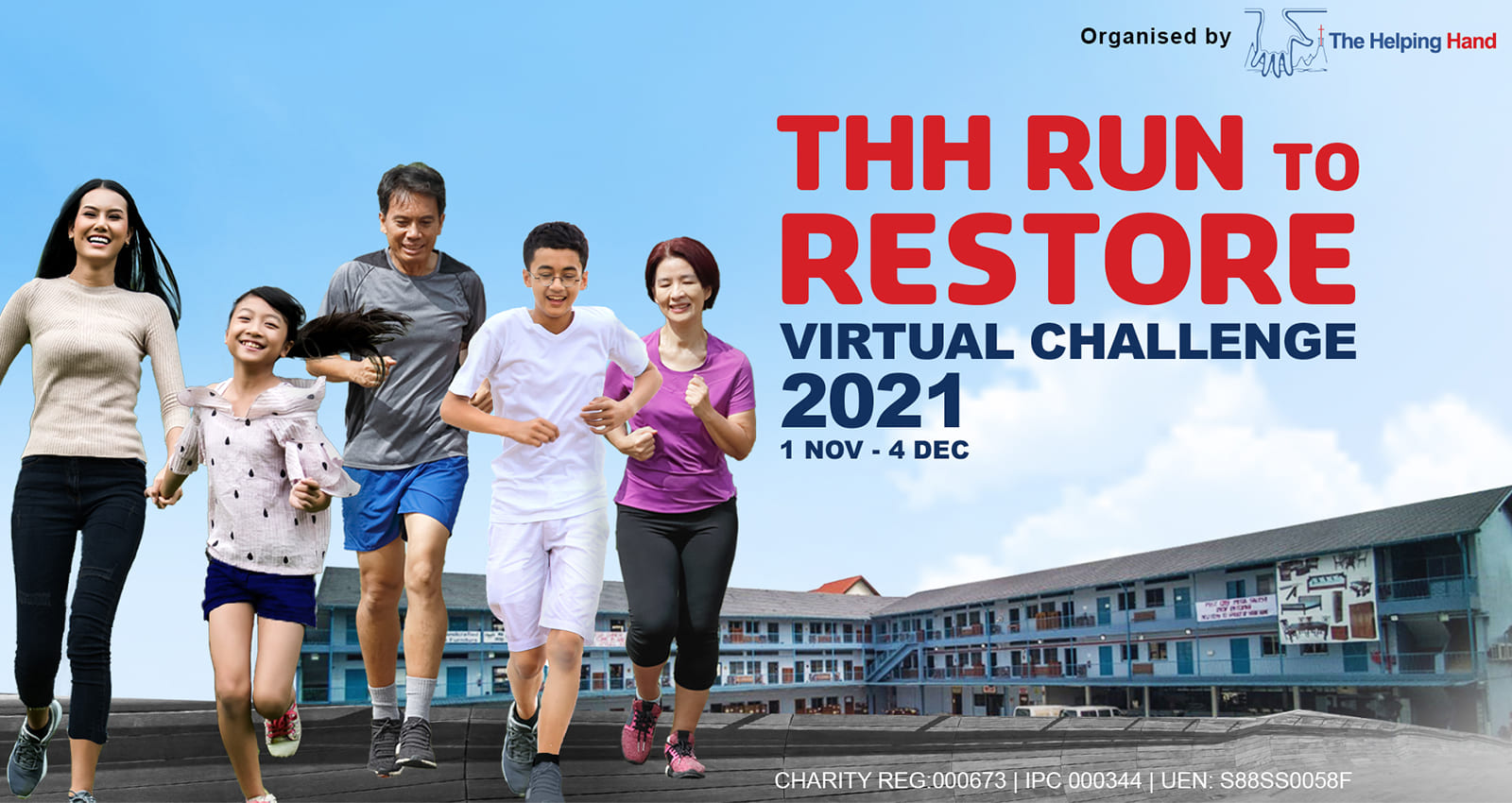 Not all who wander are lost. Join The Helping Hand ("THH") in this meaningful activity aimed at restoring the confidence of ex-offenders and helping them re-integrate holistically into society.
The inaugural RUN to RESTORE 2021 virtual run/walk fundraiser is to celebrate the 34th Anniversary of The Helping Hand. Join this 34-day RUN event (Restoration in life, Unwavering faith in overcoming challenges and New beginning in life) to commemorate 34 successful years of transforming the lives of ex-offenders. You can be the cornerstone of those who seek a fresh beginning in life.
The highlight of this fundraiser is the category called, "Go the Extra Mile" or GᵗEM. Participants in this category will be paired with an ex-offender on a physical 3.4km walk. During the walk, they will have an opportunity to interact with an ex-offender and gain an insight into his journey of restoration. Come, befriend an ex-offender. This will truly be a meaningful and memorable experience for everyone.
Show your passion by signing up as an individual, a team or a family. Come and support THH in their mission to transform lives.
Special Feature – GᵗEM Physical 3.4km Walk (4 December 2021)
Sign up as an individual and form a team of up to 3 members after registration. An ex-offender will be assigned to you or your team. THH will reach out to participants separately to coordinate.
3.4km Run/Walk Individual Challenge
Participants will have to complete the full distance within a single attempt at any time during the 34-day virtual event period.
34km Cumulative Individual Challenge
Participants may accumulate their distance from a series of runs/walks during the 34-day virtual event period to complete a total of 34km. Finishers will be rewarded with an event-exclusive Finisher t-shirt!
340km Cumulative Team Challenge
Sign up as an individual (choose 3.4km or 34km) and form a team after registration (no team size restriction). Each team member's distance will be added up to contribute towards completing a total of 340km during the 34-day virtual event period. Finishing teams will receive an event-exclusive Finisher t-shirt for each member!