Tech Support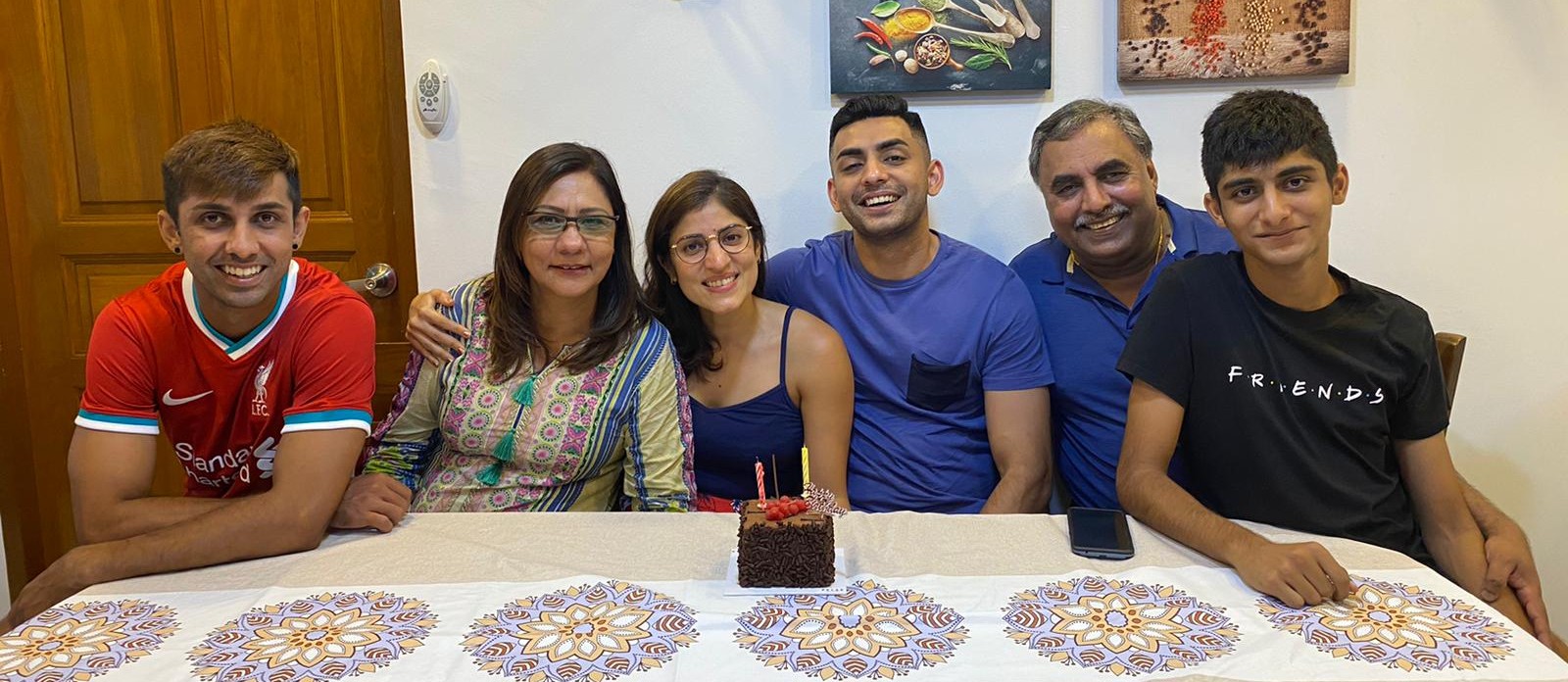 Ranjit's Story
"I'll never forget the day I gave my husband an ultimatum"
Ranjit Kaur was a homemaker and she had just given birth to her second son when she discovered that her husband had been drinking and doing drugs — again.
Under great pressure from her parents and relatives to leave him, she gave her husband an ultimatum: "I really can't take this anymore, not with 2 young boys and the constant stress. If you can't give up drugs, it's best that we part ways."
Her husband, realizing that she was dead serious, walked into a church and sought help. Someone he met there got him enrolled into The Helping Hand. Then he got sober, fast.
After successfully completing his program at The Helping Hand, he was faced with two options:
– Go out and get a job that would pay him $1000-$2000 a month
– Or stay on at the halfway house as a helper, earning a monthly allowance of $250 (this was in 1992).
To his great surprise, Ranjit wanted him to chose the latter. "My husband thought I was crazy! But what's the point of earning more money, only to fall back into drugs?" she reasoned. "It's better to earn less but stay on the right path, with peace of mind."
They owned a 3-room flat in Ang Mo Kio. She squeezed into one room with their two boys, and rented out the other one at $350. Combined with his meagre allowance of $250, that eked out a grand total of $600 a month for her to raise the family on.
She recalls, "Money was very tight in those days. I don't know how we survived, but by the grace of God, we did."
Reflecting on the role of wives and mothers in the process of recovery, Ranjit muses, "The loved ones around an addict often don't understand the power of addiction; we tell them to 'just stop' but they can't simply do that. They really need a lot of support to quit and not fall back into drugs."
On his part, her husband was willing to be totally transparent and honest with her. "He would ask me to accompany him wherever he went, so he won't have a chance to meet up with old friends or go back to his old haunts," she recalls.
The couple went on to have a third child, and their sons are aged 32, 29 and 16 this year. This May marks a significant milestone for the family, as their eldest son is getting married.
Ranjit beams as she says, "My boys are not ashamed of their father's past. In fact, when their own friends started experimenting with drugs, they would tell their father, 'please talk to my friend, he needs help.'"
Over the years, her husband has indeed helped many to break free from addiction. After working for 20 years at The Helping Hand, he pursued formal training in counselling.
Today, he is a certified counsellor, and works in a national healthcare institution where he journeys with people struggling with drug and alcohol addiction — just like he did.
Overcoming addiction is indeed a tough battle. It can be likened to facing a giant; no one slays a giant single-handedly. Ranjit's husband's journey of overcoming addiction is indeed a resounding victory, but it has been a hard-won battle fought on all sides — through the relentless support of his wife, with the guidance of his mentors at The Helping Hand, and by the power of God.
Read more on Ranjit's Story in Salt & Light article.
Ranjit's Story in Salt and Light
Ranjit's interview on Kiss92.
Kiss92 Interview
Click here to support our Mother's Day Orchid Fundraiser — and send a beautiful bloom to your Mum or a significant person who has made a difference in your life!