Experienced & Affordable One-Stop Solution For Your Moving Needs
Being in the moving industry for more than 20 years, we offer transparent and affordable prices catered specifically to our customers' needs. A professional 4 to 5 men team together with our covered fleet of 14-footer lorries serve both residential and commercial moves. No furniture is too bulky or corner too tight for our experienced movers.

House Movers Singapore
Looking for a house mover? Look no further as we offer a full service of house moving from packing your belongings to labeling your items and to unpacking them in your new house. To show our dedication, we will provide you with 20 free boxes to start with and we also have various packing materials such as protective coverings and tapes to ensure a safe and secure transaction for all your beloved items.
Our team of experienced home movers have been to nearly every sort of building or estate in Singapore. Be it a condominium or a new HDB project, there is no location too daunting for us. We will send our professional consultant to your home for a site survey absolutely free and also to your new neighborhood to develop a complete plan to facilitate a smooth moving process.
Commercial & Office Movers Singapore
Offices, schools, hotels, shops, you name it, we have done it. Relocation for your business or organization has never been so simple. Our professional office movers in Singapore will ensure a smooth and affordable transaction no matter the size of the move. We will work along side with you to tag every item and keep the moving process on track so as to allow your business to continue operating with minimal disruption.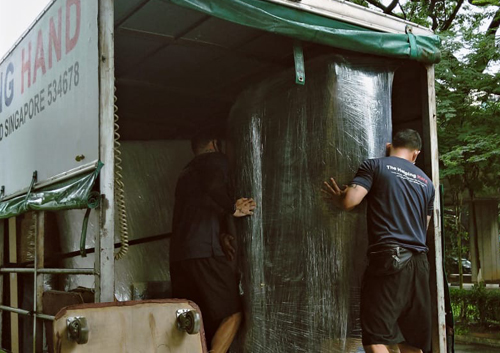 Quick & Best Disposal Services
If you are looking to dispose unwanted furniture or clear out any old appliances, let us know and we will help you declutter your place so that you will have more space for new things! We provide fast & easy disposal of bulky and worn out furniture at affordable prices. We recommend you leave this task to us as proper disposal requires items to be disposed at government approved sites only.
Safe & Secure Delivery of Items
Want to transport or deliver an item to your loved ones? We transport & deliver items of any weight and size to and fro at your own convenience only for a small price! Islandwide delivery to your doorstep will allow for services that is customised to everyones need. Call us now for a quotation! We are open for collaboration with business partners as well!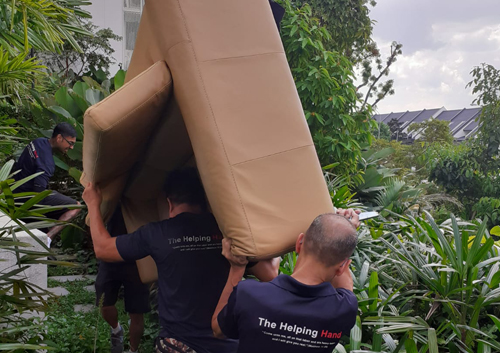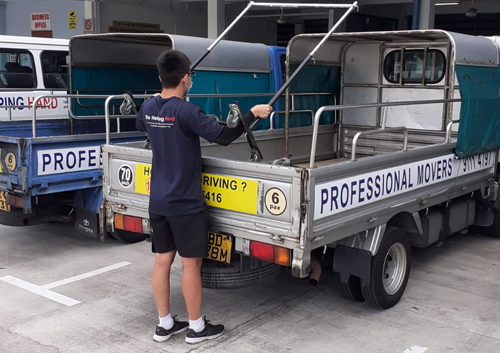 Hassle-free Moving Services
Our trustworthy team has provided customers peace of mind by providing a service of faith & dedication. We understand your busy schedule and with our years of experience, we can help manage the move to your satisfaction with minimal effort from your end. From packing to unpacking, transportation to disposal, we will cover it all for you!
Why Choose Us?
There are so many moving companies in Singapore so why choose us? The reason is simple. We work with Singapore Prison Service to give a second chance to ex-offenders who wish to transform their lives. As a Social Service Agency, we seek to give back to Society by providing jobs and opportunities for people who are looking to rebuild their lives. Any profits will be used to support our rehabilitation programmes. By supporting our social enterprise activity, you are contributing back to the community in more ways than you can imagine! You will be able to impact many lives while attending to your own needs at the same time. Help us and help our Society by transforming lives one move at a time. Contact us for a quotation and contribute to this meaningful ministry!
Make a Donation
Don't need removal/disposal and delivery but wish to support our mission? Make a donation here.
Please fill up the form below and our representative will get back to you to arrange a site visit and a non-obligation quotation.